SOUTH CAROLINA FMLA LAWYERS
Our firm has helped many employees who have lost their job, been demoted, or otherwise punished for missing time from work for their own medical condition or to care for a family member. A number of federal laws provide various protections for employees who have health-related issues or who must provide care for a family member with health-related issues. The application of these laws to a particular employee's situation depends largely on the size of the employer and the nature of the situation.
THE FAMILY & MEDICAL LEAVE ACT ("FMLA")
The FMLA requires covered employers (generally those who have 50 or more employees) to provide eligible employees up to 12 weeks of unpaid, job-protected leave per year. FMLA leave is available to covered employees for the following reasons:
For the employee's own health condition;
For the employee to care for his or her family members who have a serious health condition;
For the birth or care of a newborn or adopted child (maternity and paternity leave);
For the placement of a child with the employee for adoption or foster care; or
To prepare for a covered military family member who is called to active duty in certain circumstances.
Covered employees can take FMLA leave in one block of time or on an intermittent basis, which allows employees to take leave in small amounts and on an as-needed basis.
The FMLA protects covered employees against adverse action in several ways. First, employers may not interfere with a covered employee's right to take FMLA leave. This means that if an employee is eligible for FMLA leave, has complied with all of the employer's reasonable notice requirements, and has provided the necessary medical or other documentation, the employee is absolutely entitled to take leave. The employer cannot interfere with that right by denying the employee's leave request, by attaching negative consequences to the employee's request for or use of leave, or by imposing other notice or disclosure requirements beyond those required by the FMLA. Importantly, if an employer fails to restore a covered employee to their position or demotes an employee after they take FMLA leave, the employee would likely have a claim for FMLA interference.
Second, the FMLA also protects covered employees against retaliation for requesting or taking FMLA leave. This means that if your employer retaliated against you for taking FMLA leave, or even simply for asking for leave, you may have a claim for FMLA retaliation.
Unfortunately, not all employees are covered by the FMLA. First, the employee must have been employed by the employer for at least 12 months and have worked at least 1,250 hours prior to the date of leave. Second, the employer must have at least 50 employees located anywhere within a 75 mile radius of the employee's workplace.
PREGNANCY/CHILDBIRTH & THE FMLA
Pregnant women who are experiencing medical complications during pregnancy, many of which may require bed-rest, may also qualify for FMLA leave.  Similarly, once a woman gives birth to a child, she is entitled to use FMLA leave following childbirth to care for her new baby, assuming she qualifies otherwise.  Notably, a father can also use FMLA leave for the birth of a child and to care for his spouse who is incapacitated (due to pregnancy or child birth). Under certain conditions, employers may require employees to "substitute" (run concurrently) accrued paid leave, such as sick or vacation leave, to cover some or all of the FMLA period.  An employee's ability to substitute accrued paid leave is determined by the terms and conditions of the employer's normal leave policy. 
REASONABLE ACCOMMODATIONS, DISABILITIES, AND THE FMLA
The Americans with Disabilities Act ("ADA") may also provide protections to employees who utilize FMLA leave under certain circumstances. The ADA protects disabled employees in a number of ways. In addition to prohibiting employers from discriminating against employees on the basis of a disability, the ADA also obligates employers to provide disabled qualified employees and applicants with reasonable accommodations, unless doing so would lead to undue hardship for the employer. An undue hardship is a significant difficulty or expense. For example, employers are not required to modify the essential duties of the employee's position, but they are required to make reasonable changes to accommodate employees in a variety of ways.
Reasonable accommodations come in many different forms, depending on the specific facts of each situation. For example, an employee's need to be placed on light duty for a period of time can be a reasonable accommodation. In other circumstances, additional unpaid medical leave or a modified work schedule might be forms of reasonable accommodations for disabled employees.  In the context of FMLA, in instances in which an employee expires or uses all of his/her 12 weeks of FMLA leave but is still unable to return to the workplace due to a serious medical condition, the ADA may require an employer to provide additional unpaid leave above and beyond the 12 weeks FMLA leave if doing so would not lead to undue hardship. 
Whether an employee qualifies for coverage under the ADA and whether the ADA requires an employer to take certain actions relating to reasonable accommodations are complex and fact-specific issues that can only be evaluated on a case-by-case basis.
For injuries that occurred on the job, employees often have to file worker's compensation claims. The law prohibits employers in South Carolina from demoting or firing an employee because he or she filed a worker's compensation claim.
HOW TO TAKE ACTION
If you have a question or concern regarding FMLA leave in Charleston or other parts of South Carolina, Falls Legal is well versed in the complexities of the FMLA and has handled many FMLA cases in our federal courts.  It is a good idea for employees to keep copies of all FMLA paperwork submitted to an employer along with any paperwork received back from the employer as well.  Any attorney will need to review a copy of all FMLA related paperwork in order to evaluate your potential claim.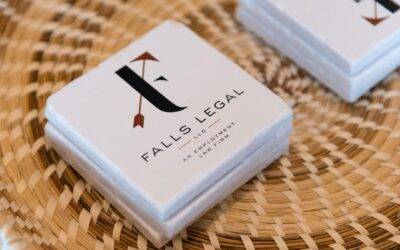 Falls Legal, LLC, a law firm dedicated to representation of employees in employment law matters, received a First Tier ranking on the 2022 Best Law Firms List in Charleston for "Litigation – Labor & Employment" and "Employment Law – Individuals" issued by U.S....