J. "SCOTT" FALLS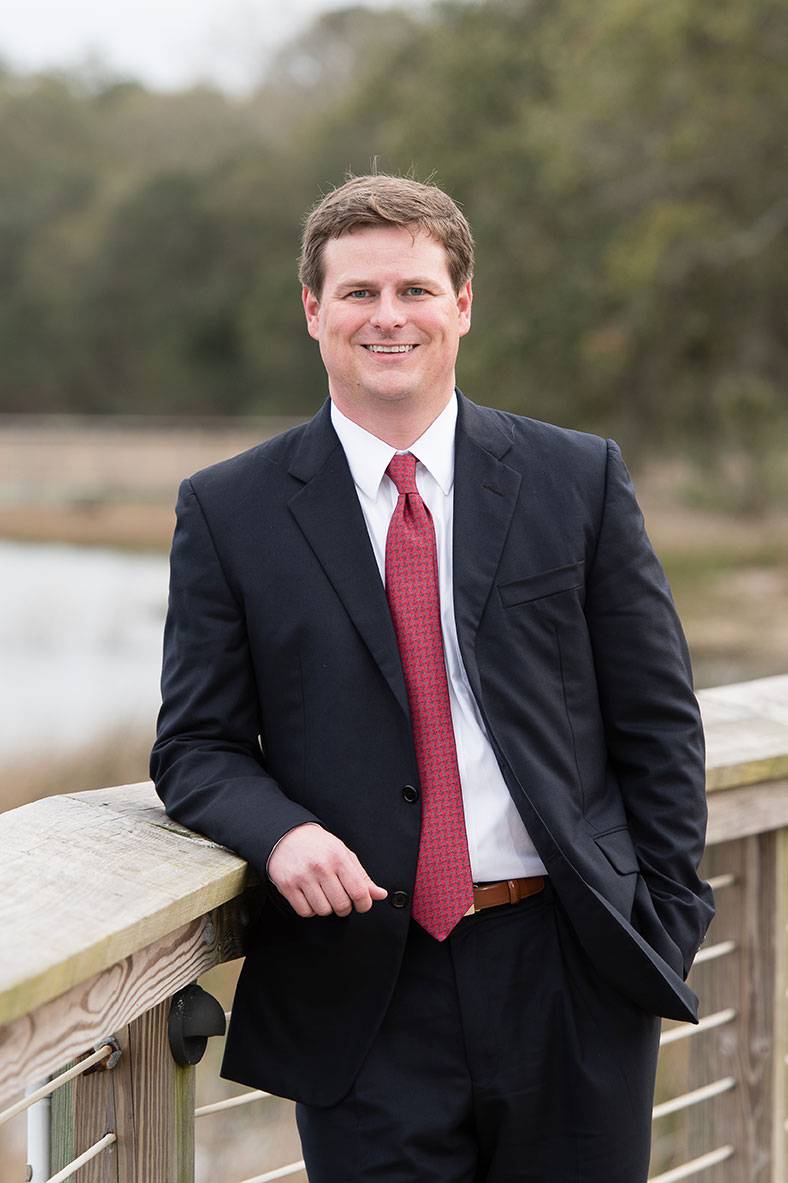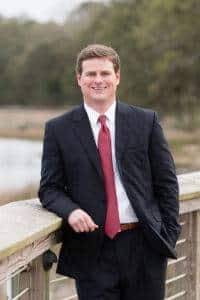 scott@falls-legal.com
Scott Falls is the Founding Partner of Falls Legal and his practice focuses exclusively on representation of employees in employment law matters before state and federal courts. He regularly represents employees in class and collective action wage and hour lawsuits brought under the Fair Labor Standards Act and the South Carolina Payment of Wages Act.  Scott has helped workers recover millions of dollars in unpaid wages when employers have failed to pay overtime or minimum wages correctly. He also regularly represents individual employees in retaliation, discrimination, harassment, and FMLA cases.
Mr. Falls has successfully argued appellate level cases at the Fourth Circuit Court of Appeals in Richmond, Virginia. He has served as lead trial counsel in federal retaliation, discrimination, and harassment cases that have resulted in substantial employee verdicts, including a verdict of $650,000.00 for an employee of one of South Carolina's largest hospitals. Many of the cases Scott has handled on behalf of employees have resulted in significant published opinions.
Mr. Falls frequently speaks and writes on employment law issues and was a contributing author to the Fifth Edition of South Carolina Labor and Employment Law, the leading treatise on employment law for South Carolina practitioners.  In this treatise, he authored the chapter on the South Carolina Payment of Wages Act.  Additionally, he is a contributing author to Wage and Hour Laws: A State-by-State Survey, Third Edition, a treatise by the Labor and Employment Law Section of the American Bar Association, published by BNA Books. He has also authored articles for South Carolina Lawyer Magazine and the South Carolina Labor & Employment Law Newsletter including the cover article in the January 2014 magazine entitled, "Navigating the FMLA Minefield: Seven Common Mistakes Employers Make."  Scott has also served as an expert witness on South Carolina's doctrine of at-will employment in the Canadian court system, Ontario Superior Court of Justice.
Scott is an active member of the National Employment Lawyers Association ("NELA"), the nation's largest organization of attorneys dedicated to protecting the rights of employees.  He regularly attends conferences sponsored by labor and employment law organizations across the country to stay current on trends impacting employees.  He is also a member of the South Carolina Bar Labor & Employment Law Division and the American Bar Association Labor & Employment Law Section. Scott was recognized in 2017 and 2018 in Best Lawyers Magazine for his work in:  Litigation – Labor and Employment. He was selected to the 2018 Rising Star list by Super Lawyers Magazine, an honor given to no more than 2.5% of those lawyers in South Carolina 40 or younger.
NOTABLE CASES
Turner v. Republic Services, 268 F. Supp. 3d 831 (D.S.C. 2017) (denying employer motion for summary judgment in FLSA wage and overtime case on behalf of waste disposal drivers and granting conditional certification of putative class of more than 500 employees)
Corominas v. ACI Holdings, Inc., 2016 U.S. Dist. LEXIS 191850 (D.S.C. Oct. 27, 2016) (approving settlement of wage and hour claims of 173 employees in Buffalo Wild Wings franchisee class action)
Irvine v. Destination Wild Dunes Mgmt., 106 F. Supp. 3d 729 (D.S.C. May 26, 2015) (denying employer motion to dismiss in FLSA class action case of first impression in Fourth Circuit)
Irvine v. Destination Wild Dunes Mgmt., 204 F. Supp. 3d 846 (D.S.C. 2016) (approving $455,000.00 settlement on behalf of tipped employees where employees received 100 cents on the dollar for their claims)
El-Reedy v. Abacus Tech Corp., 273 F. Supp. 3d 596 (D.S.C. 2017) (denying employer motion to dismiss claims in racial harassment case)
Weckesser v. Knight Enterprises S.E., 2018 U.S. App. LEXIS 15751 (4th Cir. Jun. 12, 2018) (affirming district court opinion denying employer motion to compel arbitration in FLSA class and collective action)
Young v. Roper St. Francis Healthcare, 2015 Federal Jury Verdicts Rptr. LEXIS 23 (Dec. 5, 2014) (jury verdict on Title VII retaliation claim in the amount of $650,000.00)
Lampkin v. Emp't Servs., 2015 U.S. Dist. LEXIS 166591 (D.S.C. Dec. 11, 2015) (denying employer motion to dismiss or transfer venue based on forum selection clause in Title VII and Section 1981 racial discrimination, harassment, and retaliation case)
Mikals v. House, 2015 S.C. App. Unpub. LEXIS 497 (Ct. App. Aug. 12, 2015) (affirming lower court's grant of employee's motion to dismiss employer's counterclaims for breach of fiduciary duty and fraud brought in South Carolina state court)
Cline v. Network Sec. Servs., LLC, 2010 U.S. Dist. LEXIS 109723 (D.S.C. Oct. 14, 2010) (granting employee's motion to remand after removal based on purported diversity jurisdiction)
SELECT PUBLICATIONS & SPEAKING ENGAGEMENTS
Wage and Hour Laws:  A State-by-State Survey, Third Edition 2018 Annual Supplement, ABA Section of Labor and Employment Law, BNA Books – South Carolina Chapter
South Carolina Labor and Employment Law, Fifth Edition – South Carolina Payment of Wages Act Chapter
"Navigating the FMLA Minefield:  Seven Common Mistakes Employers Make," South Carolina Lawyer Magazine (January 2014)
South Carolina Bar Annual Convention – Kiawah Island, South Carolina: "Perspectives in Litigating FLSA Collective Actions", January 2018
EDUCATION
College of Charleston, B.A., 2003


Charleston School of Law, J.D., 2007
HONORS & AWARDS
Academic Merit Scholarship- Charleston School of Law

Dean's List- Charleston School of Law

Eagle Scout Award – Boy Scouts of America


Expert Witness – Ontario Superior Court of Justice

2017-2018 Best Lawyers in America
2018 Rising Star, Super Lawyers
ADMISSIONS
South Carolina

US District Court for the District of SC


US Court of Appeals for the 4th Circuit
MEMBERSHIPS
National Employment Lawyers Association

SC Bar, Labor & Employment Law Division


Charleston County Bar Association