SOUTH CAROLINA SEVERANCE REVIEW & NEGOTIATION LAWYERS

When our litigation schedule permits, the attorneys at Falls Legal assist employees with the review and renegotiation of severance contracts. Severance is a voluntary benefit given to an employee at the end of employment, generally in exchange for a full release of all potential claims an employee may have against an employer. There are no federal or state laws that require employers to provide severance pay to a separating employee. However, some employers provide employees, particularly those employees who have provided many years of service to the company, with severance pay in exchange for a release of all potential claims. These offers may be an act of good faith, standard company policy and procedure, or pursuant to a pre-existing employment contract with an employee. Other times, an offer may be because the company is aware that an employee has a potential claim against it and would like an exchange of severance benefits for a full release of claims.
SEVERANCE REVIEW ONLY
If you would simply like an attorney to review your contract and answer any questions you have about the severance agreement, we typically handle this type of review on an hourly or flat fee basis. Our rates for review generally start at a flat fee of $500.00 and may increase based on the complexity of the review. In order to obtain a detailed quote, we will need you to email us a copy of your severance agreement along with your general questions and concerns. After we perform an initial review of the complexity of your document and corresponding questions, we can provide a specific quote for services. If you wish to retain our services after we provide you a quote, we will email you a fee agreement to electronically sign before we begin work. Please note that our services for a contract review only do not include any renegotiation/changes to the terms of the agreement or telephone/email discussions with your employer or their legal counsel about the agreement. Our contract review services are solely to answer your questions, speak with you, and review your pre-existing severance contract.
SEVERANCE REVIEW & RENEGOTIATION OF TERMS
If you have already been offered severance, believe you may have some type of underlying claim (such as wrongful termination, harassment, discrimination, etc.) and would like Falls Legal to assist with renegotiating the terms of your severance agreement, including the monetary amounts offered, we will first need you to complete our online intake questionnaire which may be emailed directly to you at your request. We ask that you complete this electronic form first so that we can evaluate the nature and strength of your potential claims against your employer and determine whether we believe your potential claims are something that could be furthered in the court system, if negotiations with your employer were to break down and further proceedings become necessary.
If, after review, the attorneys believe you have a colorable claim(s) against your employer and a severance agreement has already been offered, we will discuss with you the grounds for a potential renegotiation of your severance, including a potential increase in the monetary amounts offered. When we handle severance renegotiations with a potential underlying claim(s), we typically enter into a modified contingency fee agreement where Falls Legal receives a percentage of any additional amounts we are able to obtain for you, over and above what you have already been offered by your employer. If you would like to inquire about a severance renegotiation, please call us and ask us to email you the electronic online intake questionnaire to begin the intake process. In the form, you should let us know that you have a present severance offer and believe there are grounds for a potential renegotiation, along with the facts surrounding your separation that you believe form the basis for your claim(s). We will also ask that you email us a copy of your current severance agreement provided by your employer.
Please note that we only handle severance reviews and renegotiations when our schedule permits. There may be times during the year when our litigation and courtroom schedule does not permit us to undertake hourly severance reviews or other severance type work.
CONTRACTS FOR NEW EMPLOYMENT
If you have received an offer for new employment along with a corresponding employment contract, we would be happy to provide a review for you so long as our litigation schedule allows us to do so. When we handle this type of new employment contract review, we charge on either an hourly or flat fee basis. Rates generally start at a flat fee of $500.00 and increase, depending on the complexity of your contract. Our review does not include speaking with your new employer on your behalf or having the terms of your new offer changed or revised. If you have a contract for new employment you would like reviewed, please call us and we will ask you to email us your new employment contract to provide a specific quote for services.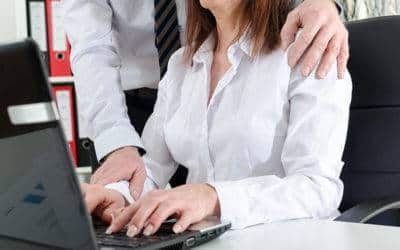 The attorneys from Falls Legal recently returned from the 2017 National Employment Lawyers Association convention in San Antonio, Texas.  As part of this year's program, NELA was proud to host a panel on "Honoring Courageous Plaintiffs."  Gretchen Carlson and her...